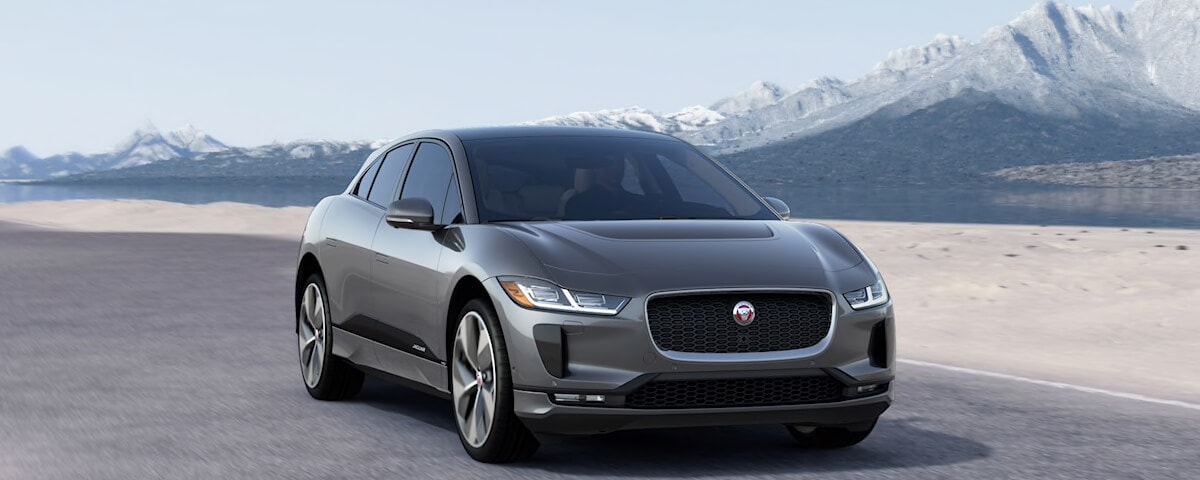 A Step Ahead of the Rest
Although hybrid-electric cars and SUVs have quickly become some of the most popular vehicles on the road, Jaguar does not currently produce a hybrid vehicle. Jaguar has instead chosen to take things a step further and produce an all-electric SUV, the all-new Jaguar I-PACE. While hybrid-electric platforms generally have high fuel economy than a typical car or SUV, the new Jaguar I-PACE never needs gas, and can travel over 230 miles on a single charge! In addition to its 100% electric powertrain, this new Jaguar SUV has a sleek, modern design with all of the luxuries and features Jaguar vehicles are known for. It's an incredible blend of cutting-edge technology and quintessential British design.
Bespoke Engineering
Built from the ground-up, the I-PACE is one of the most significant vehicles in Jaguar's long and storied history. With a standard range of 234 miles and the ability to charge at most public quick-charging stations, the new Jaguar I-PACE is incredibly practical, and plenty of fun to drive. With all-wheel drive and the instant power of its 394 HP electric motors, the I-PACE can launch up to 60 MPH in just 4.5 seconds, making it one of the fastest-accelerating SUVs on the market. The I-PACE manages to do this all whilst carrying 5 adults comfortably, and all of your previous cargo in its spacious trunk area.
Experience an I-PACE
With an extensive inventory of new I-PACE models and a variety of available special offers and government EV incentives, getting behind the wheel of this exciting all-electric Jaguar has never been easier. Browse our current inventory then give us a call to schedule a test drive today!
View I-PACE Inventory